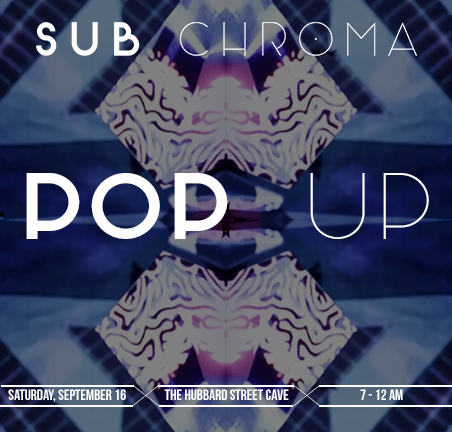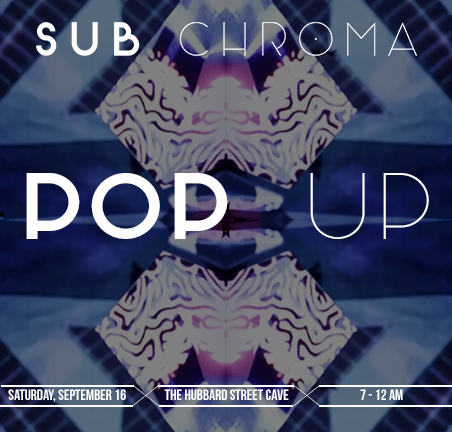 Sub Chroma Pop Up @ West X
$45.00 / Sold Out
Click on "Cart" to checkout.
General: The Sub Chroma Pop Up - an official EXPO Chicago Art Week event - will be held at the first annual West X Festival on September 16th, 2017.
Venue: The Sub Chroma Pop Up will occur in the Hubbard Street Cave, a railway underpass located in Chicago's West Loop neighborhood.
Time: 7pm-12am
Ticket Includes: Entry to the festival gates at Peoria and Kinzie, and full access to The Hubbard Street Cave and all included music performances, art performances, installations, and digital activations.