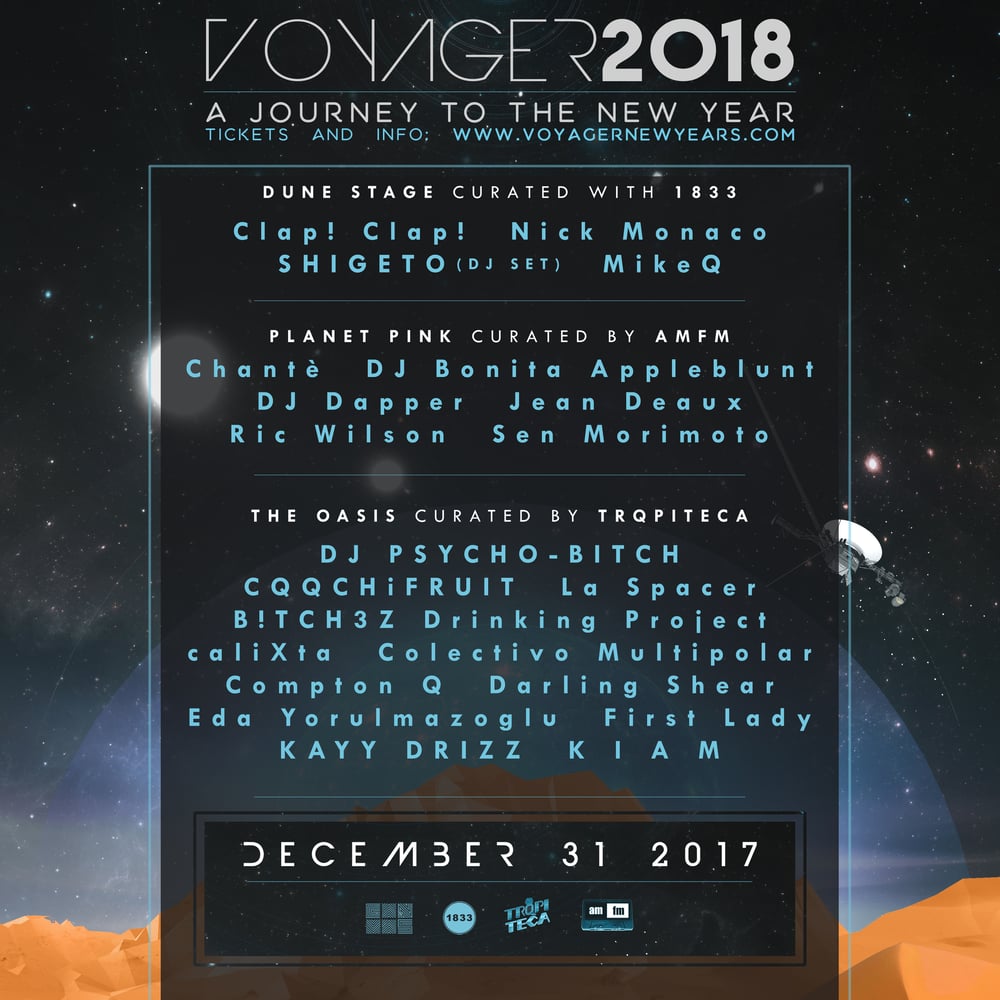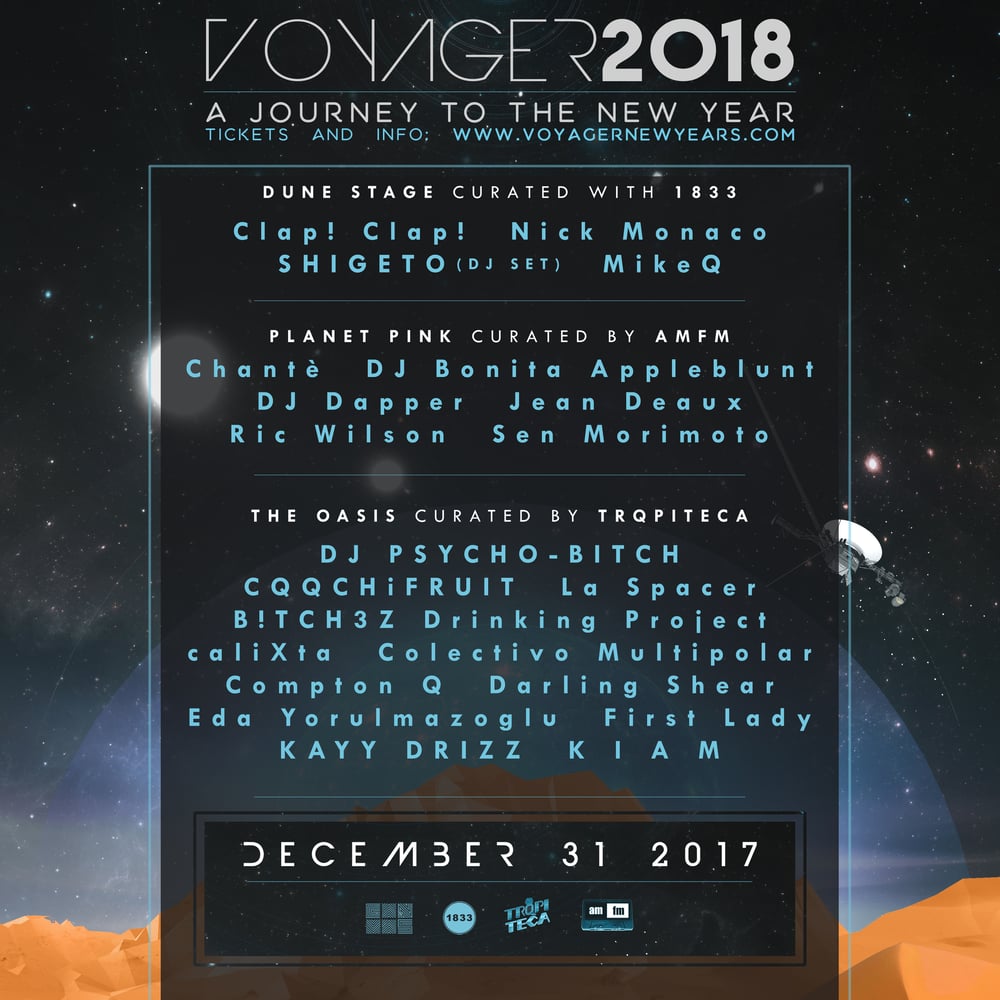 VOYAGER 2018 GA and OPEN BAR
$150.00 / Sold Out
Voyager New Year's Eve ticket includes access to all performances, installations, and all inclusive drink package.
All inclusive drink package from 8pm-1am: Almighty Spirits (Vodka, Rum, Gin), Slane Irish Whiskey, Herradura Tequilla, Lagunitas Beer, PBR Beer, Red Bull and mixers.
Note: YOU WILL NOT NEED A HARD COPY TICKET. Checkin under ticket purchasers name with ID.
Location: Ravenswood Event Center
1833 "Dune" Stage: Nick Monaco, Clap! Clap!, MikeQ, SHIGETO (DJ Set)
AMFM "Planet Pink" Stage: Chante, DJ Bonita Appleblunt, DJ Dapper, Sen Morimoto, Jean Deaux, Ric Wilson
TRQPiTECA "The Oasis" Stage: DJ PSYCHO-BITCH, KAYY DRIZZ, K I A M, First Lady, Darling Shear, Compton Q, Colectivo Multipolar, caliXta, B!TCH3Z Drinking Project, CQQCHiFRUIT, La Spacer, DJ PSYCHO-BITCH, Eda Yorulmazoglu
Time: 8pm-2am. Doors are at 8pm, last call at 1am.
Tickets are Non-Refundable.